My name is Nicole Annis and I am extremely excited about my journey in Real Estate which I started in 2003. I come with an extensive background in the legal field, and a Bachelor's Degree in Legal Studies. The legal experience that I have gained over the past 14 years along with my Real Estate experience, has given me the knowledge and expertise on legal documents, contracts and transactions, which in turn produces diligence in my work.
My husband recently retired from the Marine Corps, bringing us back home to raise our three daughters in a community we truly enjoyed growing up in, and to be near all our family and friends. As a military wife, I have gained a deep understanding of what it means to transition between "homes" and acknowledge that this transition within our lives should be both exciting and pleasurable.
I am proud to say that I am an Affiliate, servicing Green Bay, Kimberly and surroundings areas with Homes for Heroes. Homes for Heroes provides substantial discounts and rewards to buyers and sellers in the following groups: military personnel, police officers, firefighters, teachers, health care works, first responders, and others who serve our community and nation. It is my way of saying Thank You to those that protect and serve our community and our country on a daily basis! If you or someone you know is a "Real Hero" please contact me directly to learn more about this amazing program.
I strive to guide all of my clients through the sale or purchase of their home with my knowledge, experience and sincere interest in their happiness. I look forward to providing you with a solid work ethic to ensure your smooth and happy transition into your next step in life.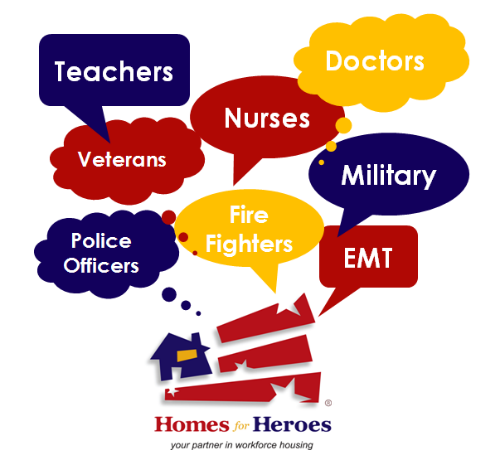 Heroes Click Here!